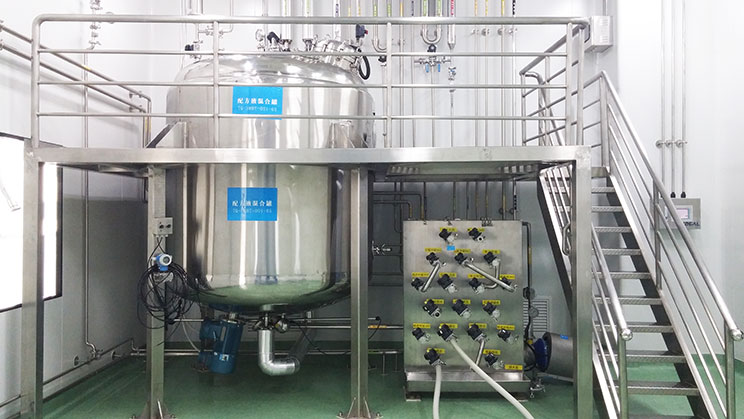 Description:
Extraction compounding system includes extraction, enrichment, cold storage, water sink/alcohol sink, centrifugation, heating/cooling, material transfer, CIP/SIP and control system.
Ideal designs system process and selects equipment as per product technology, URS and relevant laws and regulations. System can realize automatic control of on-line cleaning, sterilization and material transfer, etc.
For multi-tank compounding system, advanced adapter plate design process is adopted. Tank cleaning can be completely independent of pipe, so as to avoid leakage of materials, pollution and risk of false operation. In this way, less dead ends will present in pipe system and cleaning will be easier.
Piping and equipment meets requirements of GMP production, without blind pipe and dead ends. Installation of equipment and accessories facilitates disassembly, maintenance and repair.
Structure design of steel platform is reasonable, so it will be easy for operating and carrying out all kinds of cleaning work.
Control system meets operation requirements of production process. Relevant parameters of compounding system can be monitored and recorded in real time, to ensure quality tracking and tracing.
After detailed design and before construction, the whole system will be three-dimensional designed according to layout of field equipment.
Ideal provides a full set of validation services, including risk assessment (RA), design qualification (DQ), installation qualification (IQ), operational qualification (OQ), etc.